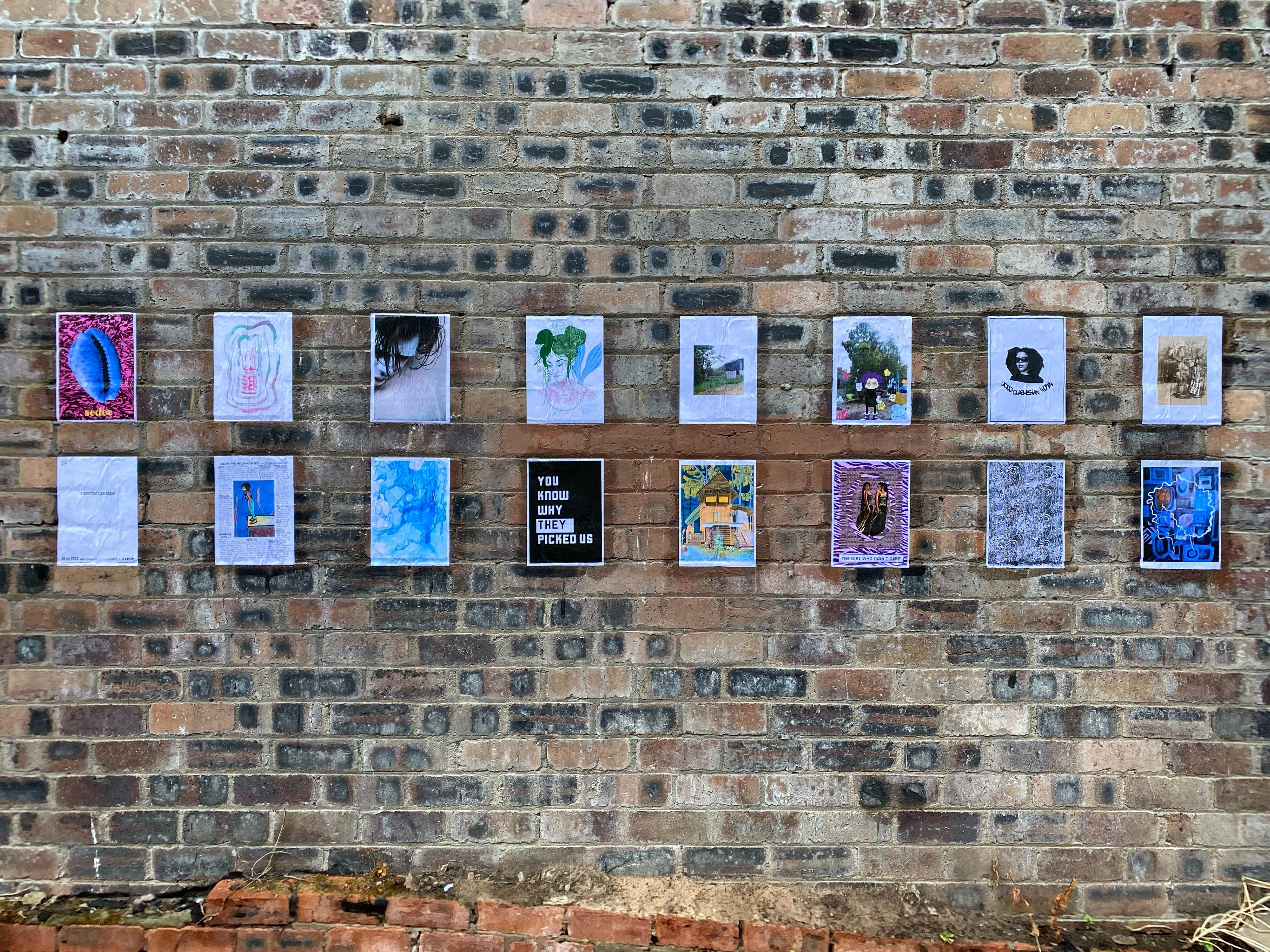 YOU KNOW WHY THEY PICKED US.
I have made the recent work pictured above free to download at below so feel free to use and reuse as you please. I'm purposely devaluing it in "art market" terms and if you want to know why I would do such a thing then continue reading below. If not then please go show support by following the other artists who participated on 'A Quest That's Just Begun' over on @creativedundee who have tagged them all in their recent post.
I was approached by a friend Saoirse Anis to participate in their organising of a show to platform black artist in light of #BlackLivesMatter. Saoirse's show 'A Quest That's Just Begun' was to be a collaboration between Generator Projects and Wooosh gallery and would fetch a fee of £100. This, for me, posed a few problems.
1. Although I was supporting and working with a friend, I'd also be supporting (by association) an Institution I wasn't sure truly          reflected those values or would even uphold them in future. They, The art industry, love to save face publicly racking up the              virtue point in times like these but are quite inactive in such plights otherwise.
 2. It felt like I was only there to fill up the black quota for the event and nothing else.
Smaller entities are often predisposed to regurgitate the same language and approach as larger entities at the top, which isn't great reading when you look deeper, especially now in light of the recent uproar surrounding the Tate . 
It is institutionalised from top to bottom.
Due to those reservations - refusing to do the show altogether was a real option on my mind, for not seeing opportunity to make a statement whilst also support the work of the others that were to feature alongside. By not producing artwork that could be claimed under the guise of obscurity to be understood only by the chin wagging woke crowd, or the exclusivity centred art market, this work I wanted to be understood by everyone as a clear statement. I wanted to anchor them into the understanding of why the other work on display was there and why by extension it needed to be there.
'YOU'
the viewer can discern for yourself where you stand,
'THEY'
are the institutions of law, Security, Education and the Arts.
'US'
are those killed or mistreated due to institutionally engrained prejudice propelled and upheld by institutions and the tokenism that is practiced by agents who claim allyship.
As a black person when someone requests your work on the basis of your blackness, you are caught between putting forward your creative work or sharing the platform by putting forward the plight of people like you. Growing up you begin to recognise that moments like these where the system welcomes your participation or lends a ear are rare and sparse. In this instance I chose to drop a message.
Saoirse and the parties involved did a great job getting it all together and it looks fantastic, I just wanted to take time to illustrate my thoughts approaching the task. I don't know how the message was recieved or if it did strike up a conversation as intended but I hope it did and that it was positive. 
To those who pretend to not see it and to those who are quick to gain favour by shouting about their allyship and courting our voices for when its in their favour. To a society that only sees our worth when there's gain to be had on their side and ignore us when there's no gain in sight.
YOU KNOW WHY THEY PICKED US.